CONSULTANCY Strategic Brand Management
TRAINING Brand Workshops and Courses
INSIGHTS Speaking, News Media, Opinions
REFERENCES
Our reputation is the word of our clients
A selection of testimonials from some of the industries we have worked with: Event Management • Legal & Professional Business Network • Charity • Local Government • Manufacturing • Finance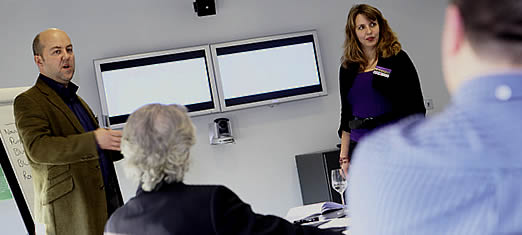 BRAND | Reputation - Experience - Expectation

Paul Fenton - Managing Director - Viva Esprit:
"Verve paid detailed attention to our teams requirements and created a brand that embraces our unique company culture. We were delighted with their work which immediately played an important role in winning us new clients!"




Giles Brake - Marketing Director - MSI Global Alliance:
"Paul is a highly competent brand consultant with a real eye for detail and consistency. He has done several re-brands for our company and his enthusiasm, experience and knowledge of branding, as well as his strategic vision, responsiveness and reliability make him very 'recommend-able' to anyone looking to hire a brand consultancy. Paul makes valuable knowledge and experience gained from working with larger blue chip clients accessible to companies working on smaller budgets."




Karen England - Director of Fundraising -
Make-A-Wish Foundation UK:
"It was a pleasure to work with Verve. They have communicated the strong brand values of Make-A-Wish by designing a unique logo and brand identity for our Annual Golf Event with which we are delighted".



Beata Maaga - Business Engagement Adviser -
Surrey Economic Partnership Ltd:
"I was really impressed with the vast knowledge you have in the branding area and I'll get the books you suggested to learn more. Also the Mercedes-Benz venue was fantastic for the topic. I was still under the spell of the stories told... "




Tracy Cunnington - Marketing Director -
QUADRIS Environmental Investments Ltd:
"I thoroughly enjoyed the day. It has given me confidence to identify and implement further improvements and good practices for the future."



Gavin Smith - Managing Director - CreteAngle:
"Taking part in Designing Demand has energised our business development and the confidence and motivation among our staff has been noticeably boosted. Sales activity has been given a new impetus and we're on track to increase sales by 10% per year."
Verve were engaged as Design Associates on the Design Council's Designing Demand Programme.




Penny Stothard - Communications and Information Manager -
North Fulham NDC:
"Thank you so much for doing such a great job on these campaigns, especially under the time constraints. I am always amazed that your designs always work so well for North Fulham. I feel that you really understand our message and also empathise with our objective. I am very pleased with how everything is working."


energy enthusiasm dynamism Verve for brands - - -© Verve Interactive Ltd 1996-2016

HOME + JULIA HITCHENS+ PAUL HITCHENS+ ABOUT VERVE+ THE BOOK + NEWS+ CONTACT US