CONSULTANCY Strategic Brand Management
TRAINING Brand Workshops and Courses
INSIGHTS Speaking, News Media, Opinions
PAUL HITCHENS - EXPERIENCE
PORTFOLIO: A selection of case studies from Paul's CV. Paul began his career in the 1980's working in Recruitment Advertising which informed his perspective on Employer Branding. In the 1990's he worked at the international brand consultancy Wolff Olins.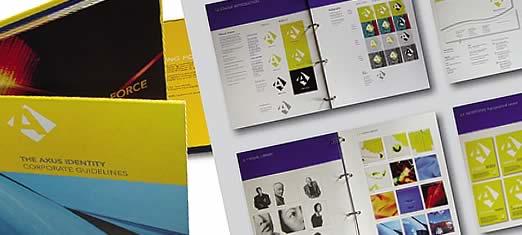 Paul Hitchens: "Before joining Verve full-time, I worked for the International Brand Consultancy Wolff Olins from 1997 - 2000".
AXUS: Corporate Identity Guideline Paul wrote and produced the guidelines for the Axus Corporate Identity - a new brand in Vehicle leasing.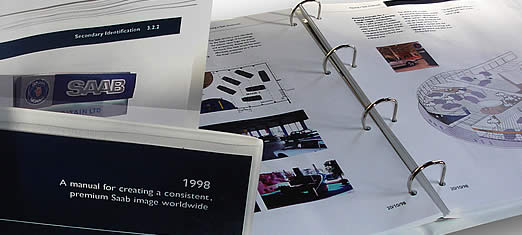 Paul Hitchens: "My work on the Saab brand included notional concepts for the Viggen brand - Saab's performance model".
SAAB: Corporate Identity Guideline Working as part of a team on General Motors brands, Paul wrote and produced brand guidelines for the automotive marque - Saab. This included dealership branding, literature, packaging and livery. Later projects included the development of a corporate extranet website for dissemination of guidelines and artwork.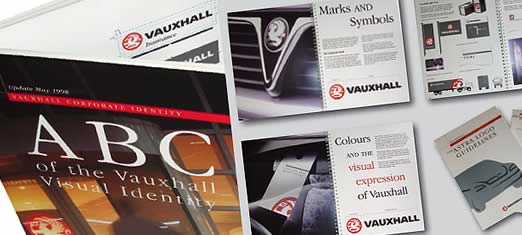 Paul Hitchens: "My work on the Vauxhall brand included regular consultations with Dealerships, advising them on the correct implementation of the brand ".
Vauxhall: Corporate Identity Guidelines and Online resource A one hundred year old brand like Vauxhall has a lot of history and consequently an evolving identity. This can prove a challenge for agencies, sign companies and related suppliers to maintain a consistent message. Hence the necessity for clear guidance and efficient brand management systems.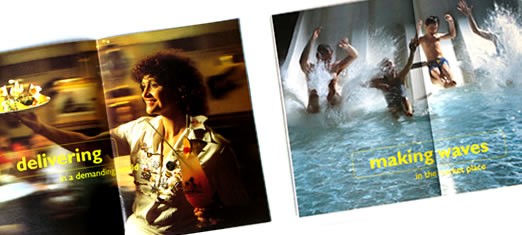 Paul Hitchens: "An Annual Report is the most prestigious document a brand can produce. It reveals the health and performance of the brand over the past year."
RANK: Annual Report Paul was Creative Head at March and was responsible for the studio. He helped to create the branding for Telewest Business and Cable Internet and designed and produced Annual Reports for Rank, Hammersons and Hepworths. He art directed a number of photo shoots for Samsung and Telewest and Annual Reports for Hepworths and Rank including the images featured above.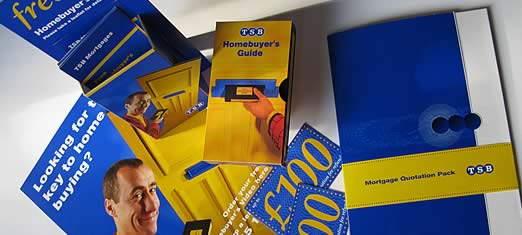 Paul Hitchens: "With over 20 years of professional experience, I have worked on many household brands and national campaigns including Trustee Savings Bank (TSB) for Design Consultancy Dawson Meadows ".
TSB: National Bank Campaign Paul art directed and designed campaigns for the TSB banking brand. Work included point of sale, posters, adverts and literature and guidelines for branch implementation of each campaign.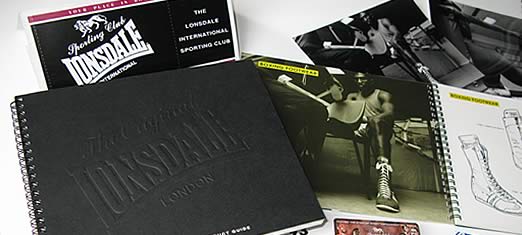 Paul Hitchens: "I worked directly with the Lonsdale Boxing Brand, creating the identity for the International Sporting Club and designing and producing sales and marketing material ".
LONSDALE LONDON: Marketing Paul returned to the 1960's roots of the Lonsdale Boxing Brand for the inspiration behind the brochure and Sporting Club Identity. He researched and art directed an authentic style of photography avoiding posed and stylised images. He attended training sessions in the lead up to the Razor Ruddock - Lennox Lewis fight. This research inspired some of the images used in the brochure.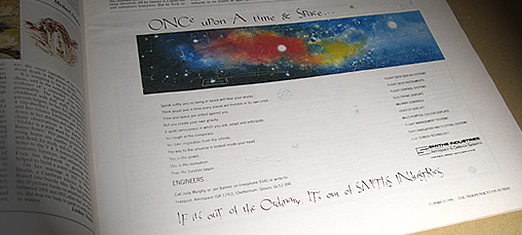 Paul Hitchens: "Once upon a time and space ... speak softly and no being in space will hear your words - those were the opening words from the award winning advert which ran in the 'Independent on Sunday' national newspaper".
PA Advertising: Smiths Industries PA Advertising was a specialist recruitment Advertising Agency owned by the PA Consulting Group. The Smiths Industries Advert received first place in the British Recruitment Advertising Industry awards in 1990. Paul began has professional career at PA and created the layout and hand drawn typography for the Smiths Advert.

energy enthusiasm dynamism Verve for brands - - -© Verve Interactive Ltd 1996-2016

HOME + JULIA HITCHENS+ PAUL HITCHENS+ ABOUT VERVE+ THE BOOK + NEWS+ CONTACT US